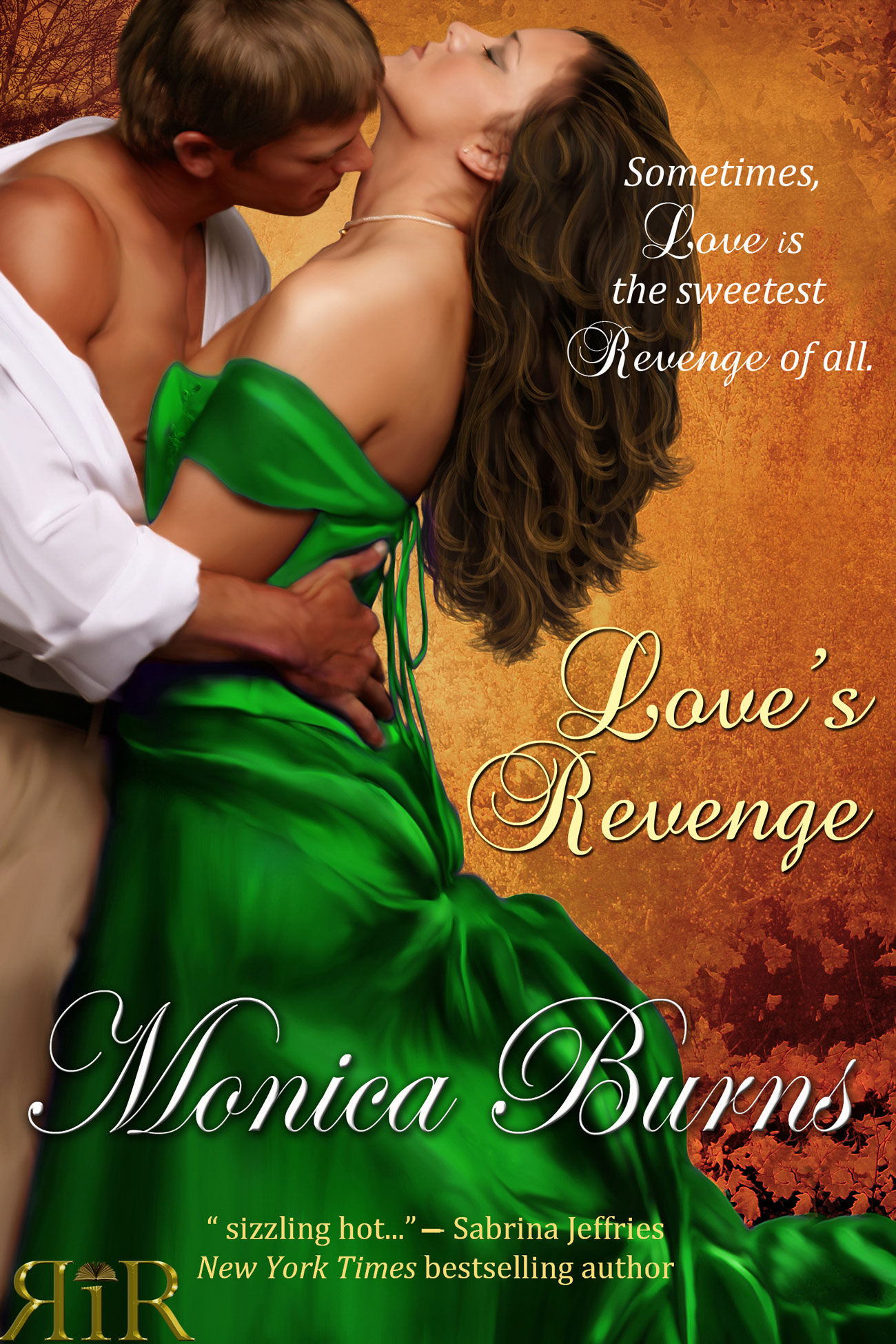 Last night I finished Monica Burn's
Love's Revenge
. I must say I enjoyed it. The first thought that popped into my head was intriguing and here's why:
Quentin Blackwell, Earl of Devlyn, still feels scorn by the woman he "loved," Eleanor Hamilton, and basically wants to seek revenge on her and her father. When Sophie, Eleanor's half-sister, offers him a way seek his revenge in exchange for him to give her his name. Why not?
It doesn't sound all that intriguing when put so simply, but I forgot to mention she's nine years older than Quentin. Whoa! Seriously, I was blown away by that fact and so was the hero. Actually he didn't believe her at first, because she aged so well. To have genes like that, anyways I'm digressing.
Sophie was trying to look for a way out of her father's house. Honestly who could blame the girl, because her father was a real piece of work. I'm amazed on how well Sophie dealt living with that awful family of hers.
I actually really liked
Love's Revenge
. Here's why:
1) The heroine your typical young lady, but a spinster. Not the spinsters that are like late 20s to early 30s, but in her 40s. I can honestly say I haven't seen too many stories like that.
2) The hero doesn't have a problem with an older woman. He actually enjoys the company of Sophie. He's willing to stand up for Sophie, since no one else does.
3) I love the fact Quentin would do anything to show Sophie he absolutely loves her.
However, I didn't like Sophie's half-sister and father. They were truly horrible people, but that's what really made the story. That Sophie was able to break free from them and find her true self. Along the way also help Quentin get pass the past.
Overall, it was a enjoyable read that can be done in a sitting if there is nothing pressing. Nothing like revenge to bring to people together. So, if you get a chance to read
Love's Revenge
, I hope you enjoy it like I did.
Copy provide by author
Rating:
Purchase Links:
Amazon
|
Smashwords