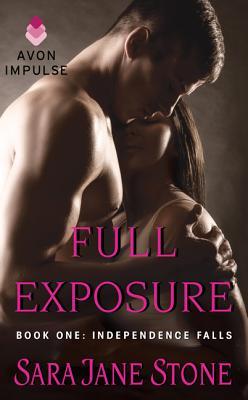 When I started
Full Exposure
by Sara Jane Stone, I was trying to get a feel for the story. Cause the story kind of started out a little slow for me, then jump to a sexual experience. I was like wow; okay, you have my attention.
Full Exposure
does have a few sex scenes, but it doesn't mask the overall plot. It had a good balance of sex to story.
Full Exposure
is about Georgia Trulane and Eric Moore. Georgia basically comes back from serving her country suffering from PTSD. However, she manages it by doing things that make her feel alive. Now this freaks her brother out, and so he asks his best friend to keep an eye out on her. Now Eric is trying to keep his feelings for Georgia in check, but she seems to test his limits. Yet, he's afraid to take a chance with his heart, and he uses his nephew as an excuse to guard his heart.
I enjoyed the story, because it's not your typical damage person. Normally, the war hero is a male facing his demons and keeping them inside. Instead we find Georgia trying to cope with her PTSD on her own, so you don't see too many female characters dealing with this situation. A lot of people handle their PTSD different, with Georgia she did stuff that made her feel alive. At the same time she was afraid to open up emotionally. Yes, she opened up fairly quickly, but it's a story. I liked Eric's character, because he was trying to find the balance through all that was going through his life. We all know that going after best friend's little sister is a big no-no, even if they are all grown up and seem more in their lifetime. He was also dealing with his fear of everyone he love leaving him.
Overall,
Full Exposure
was good read, even if had a little rocky beginning for me. However, it manage to jam a lot emotion into a fairly quick read. Yes, you get some steamy scenes, but you also see two people working through personal demons to find their way to one another.
Copy provided by Avon via Edelweiss
Rating: