Be Mine Forever
The Bennett Series #3
by Kennedy Ryan
Release February 3, 2015
Forever Romance
Can a secret crush . . .
Jo Walsh has loved Cameron Mitchell for as long as she can remember. Whether front and center in her life or on the periphery, the tall, brooding artist has made his presence seductively and irresistibly known. But whenever they start to get close, Cam pulls away. Jo's tired of keeping her feelings in a box Cam is afraid to open. If he wants her, he'll have to prove it. And if he doesn't, Jo will need to know the
real
reason why . . .
. . . become the love of a lifetime?
How do you walk away from your soul mate? Cam wishes he knew. No matter how far he runs from Jo, he can't resist looking back at the silver eyes that seem to see right through him. But as well as Jo thinks she understands Cam, the dark truth about his past is something she shouldn't have to handle. Cam's sure that setting Jo free is the right thing to do. Too bad his heart has other ideas . . .
My Thoughts:
I'm throwing this out there, but you do not have to read the previous two books in the series to understand the story, but it will enhance the experience. I would recommend reading the first two books, because when we last saw Cam he was coming out of the dark place and slowly forgiving Walsh. I mean they had some serious ground work to do in order to make a mends. Now let's dive into my thoughts on
Be Mine Forever
. I normally don't do this, but I would recommend listening to the following two songs: 1)
Demons by Imagine Dragons
, because Cam deals with a lot of demons, and he has to overcome a lot to get to a happy ending. You don't know he has these demons until the story develops and Jo basically pushes him to open up. Even then he's still reluctant, and it almost costs him a future of happiness. 2) Hot N Cold by Katy Perry, because Cam is hot and cold throughout the story. These two songs sum up the story perfectly. All right, moving on.
In past reviews, I have said that I was leery of Cam, and I had good reasons. However, Jo has stuck by him through thick and thin, but she's tired of waiting for him to wake up and realize what's in front of him. What does she do? She decides to move on, after all there is a nice eligible guy just waiting to jump on the chance. Since Cam is very much alpha male, he can't handle it and decides to stake his claim. Nothing like
competition to stir a guy to action. Yay, Cam and Jo are finally together. Of course, it's not easy, because of Cam's demons and his fear that Jo will realize that she's too good for him.
Be Mine Forever had me laughing and crying. One of the my favorite chuckle moments was when her father and Walsh come into the kitchen seeing Jo straddle in Cam's lap. Her dad is nonchalant, while Walsh is freaking out.
"Am I in the freaking Twilight Zone? Unc, is it every day you come home to your daughter straddling Cam in the kitchen?"
Priceless. However, there were more times when it would be easier to have my heart ripped out, because Cam would unintentionally hurt Jo. He wanted to keep her safe by keeping his distance, but it caused more pain.
It's a beautiful story filled joy and sorrow, ups and downs, and deciding if the past is going to dictate the future. It's hard road for Cam, but it's amazing to see him grow so much from
When You Were Mine
to
Be Mine Forever
. Overall,
Be Mine Forever
is a worthwhile read.
Copy provided by Forever Romance via NetGalley.
Purchase Links:
Author Info: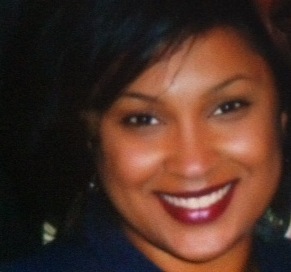 Kennedy Ryan writes contemporary romance and women's fiction. She always give her characters their happily ever after, but loves to make them work for it! It's a long road to love, so sit back and enjoy the ride. In an alternative universe and under her government issue name, Tina Dula, she is a wife to the love of her life, mom to a special, beautiful son, and a friend to those living with autism through her foundation Myles-A-Part, serving Georgia families.
Her writings on Autism have appeared in
Chicken Soup for the Soul
, and she has been featured on the
Montel Williams Show
, NPR,
Headline News
and others. She is donating a portion of her proceeds to her own foundation and to her charitable partner
, Talk About Curing Autism (TACA)
.
Her interview series MOMMIES DO THE MOST AMAZING THINGS is featured each month in Modern Mom.
a Rafflecopter giveaway